ZAMBIA
COMPLETE KAFUE
Camping & Lodging
Country: Zambia
Name: Complete Lower Zambezi National Park
Type: Camping / Lodging
Destinations: Victoria Falls, Kafue National Park
Days: 11 days – 10 nights
Rates: On Request
Running FROM JUNE to 15 NOVEMBER
A unique Safari to explore the entire Kafue National Park in most complete and adventurous way
crossing it entirely from South to North

and including a visit to the world-famous Busanga Plains!
Accommodation is camping in the park and lodging in the main cities.
You will be followed by a locally-based international expert guide and a local chef to maximise your experience.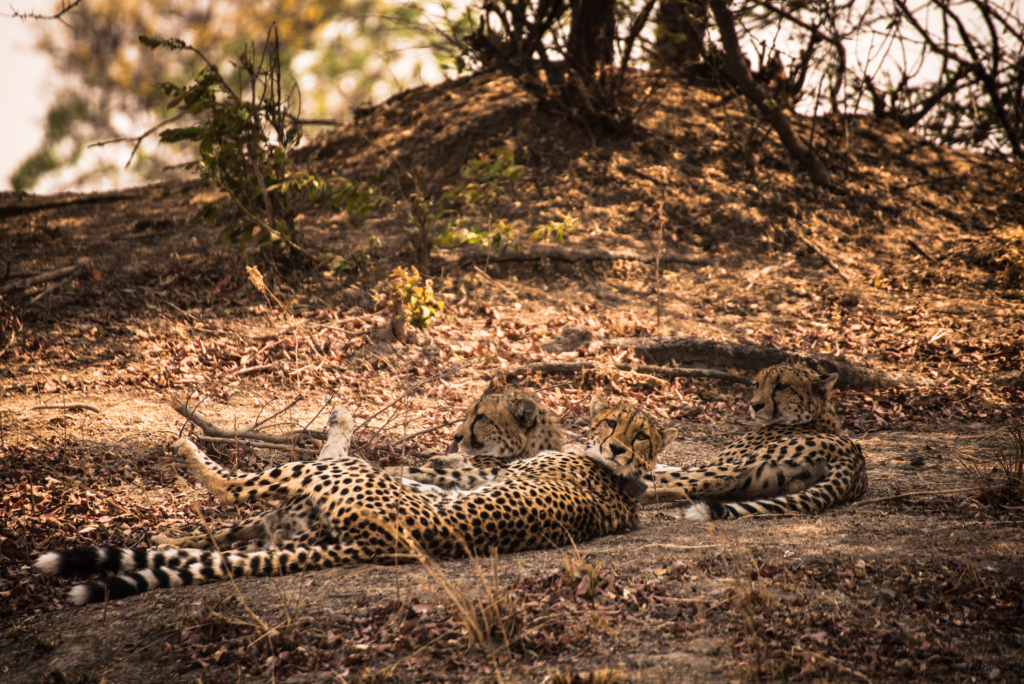 Day 1: Livingstone
Upon arrival at Livingstone international airport, you will be assisted in final preparations (local SIM card, forex, etc.) before your Safari starts. Transfer to a Olga's Guesthouse in a very central llocation. Dinner in Livingstone not included
-/-/-
2-9: Kafue National Park
Kafue National Park, extending for 22,400 km2, is Africa's second largest National Park and is characterised by many different eco-systems and sceneries. From the southern Nanzhila Plains, to the lake habitat of Itezhi-tezhi, to the fit bush and Miombo forest up to the northern Busanga plains. During your Safari in the park, you will cross the entire park from south to north, stopping in two of the most beautiful camps: Konkamoya and Mayukuyuku.
We will enter the park from the southern gate of Dumdumweza then proceed the whole day through sandy and forest trails up to Nanzhila Plains camp, then proceeding to Konkamoya, resting on the shores of lake itezhi-tezhi. Here, we will set camp in an unfenced area at Hippo Bay Campsite, continuously crossed by wildlife where we will camp for the next 3 nights. During this stay, we will have continuous Game drives to explore the surrounding areas and we will also visit the Kafue Elephant Orphanage. We will then head north to Kasabushi, where we will set camp for the following 2 nights. In the following days we will explore the areas of Kasabushi and Shishamba with numerous game drives in the national park.
On the 7thday of your safari you will proceed to the northern sector, camping close to the rapids on the Lufupa River and conduct Game Drives in the area, including a full-day safari in the world famous Busanga Plains on the last day in the park.
Nights will be spent around the fire at the camp, and we will sleep in camping tents.
B/L/D
Day 10: Lusaka
After taking down the camp and having breakfast we will set off to Lusaka, where we will arrive in the early afternoon. Transfer to a good level lodge. Dinner at the lodge (not included) for your farewell to Zambia.
B/-/-
Day 11: Departure
Based on your return flight, you will be transferred to the airport. End of tour
B/-/-
• All accommodations detailed in the program
• All meals detailed in the program
• Vehicles, fuel, driver, cook and certified guide
• All camping gear (excluding towels and pillows)
• All Park entry fees
• All game viewing activities detailed in the program
• International flights
• Alcoholic beverages
• Visas
• Activities not done by African View Tours and Safaris and not included in the program
• Travel insurances
• Personal expenses
• Gratuities
• Anything not specified under "inclusions"