MOTORCYCLE SAFARIS
(Click on the picture below for a presentation video)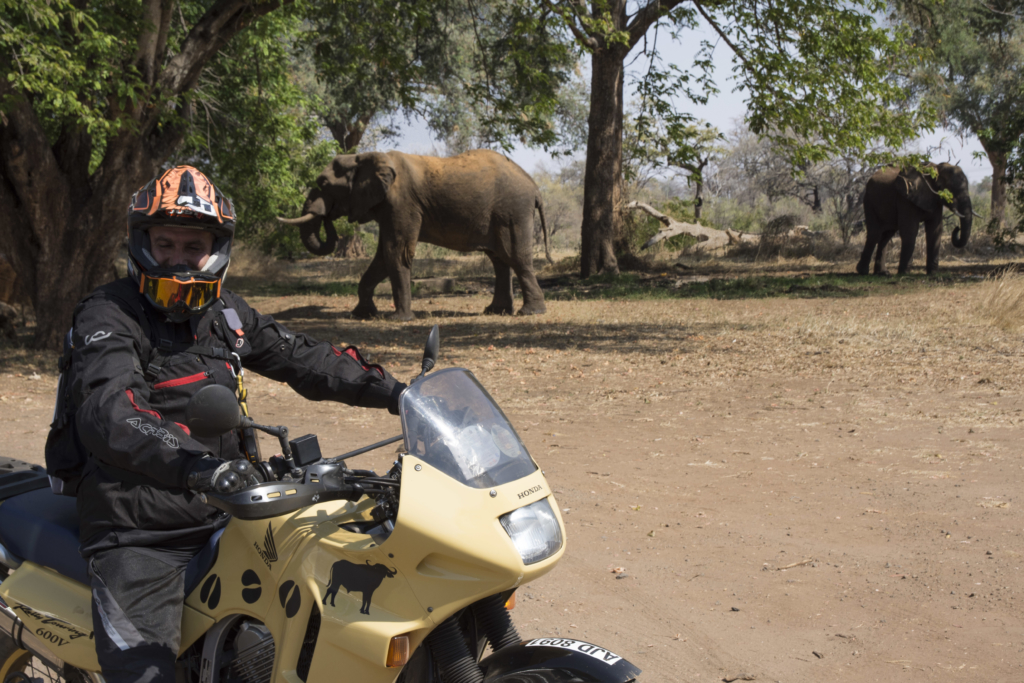 Our amazing motorcycle safaris in Zambia and Botswana will take you to areas still barely touched by international tourism for an authentic African experience. These safaris combine the joy of a motorcycle tour and the emotions of game viewing in Zambian and Botswana national parks.
Camping is done in comfortable dome tents: mt 3 x 3 x 2 high (stretcher beds and sleeping bags are provided) while Lodging is in comfortable, mid-range, self-contained accommodations. Meals are prepared by our bush chef directly on the camp fire when visiting the National Parks, while your guides can point out the beast eating places when passing through or visiting main cities.
The motorcycles used for these Safaris are our own reliable Honda Transalp 600cc (called "The Big 5") completely refurbished and properly equipped for on- and off-road stretches.
All groups are guided by a motorcycle-riding professional guide and can count on a 4×4 support vehicle that will offer assistance, carry all luggage and camping gear, as well as motorcycle passengers who might decide to "take it easy" for a day or two. No involvement is required by participants during camping days, as our Chef and Camp assistant will take care of all the logistics for you.
Private safaris can also be arranged outside of scheduled departures for small groups.